FREE SHIPPING
for orders over 150€ !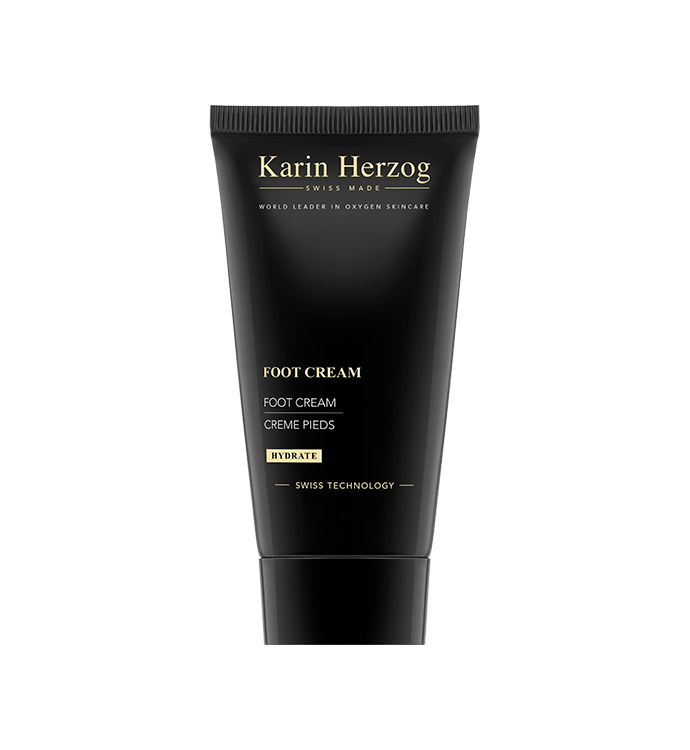 FOOT CREAM
Hydrating foot cream
Calming, soothing and repairing cream for the feet. With 2% active oxygen, this cream normalises perspiration, deodorises and gives comfort to dry and damaged feet.
MADE IN SWITZERLAND
Moisturizer
Restorative
Refreshing
Aqua (water), Petrolatum, Glyceryl stearate, Paraffinum Liquidum (Mineral Oil), Hydrogen peroxide 2%, Stearyl alcohol, Cetyl alcohol, Polysorbate 80, Salicylic acid, Parfum (fragrance), Mentha piperita oil, Cinnamomum cassia leaf oil, Cinnamal, Coumarin, Limonene.
Apply, without massaging, this cream to the entire foot (heels, plantar cushion...).

Precautions for use: Contains Hydrogen peroxide. Avoid contact of the product with eyes. If there is eye contact, rinse well immediately. Avoid contact with eyebrows and eyelashes, as it may lighten hair over time.
To the best of our knowledge, all product and other information made available on the website is correct. However, all this information, unless otherwise legally stipulated, does not constitute a guarantee, commitment or liability on the part of Dr. Paul and Karin Herzog SA and does not exempt the user from carrying out his own research and tests. The information described here is general information, is not medical advice or treatment and is not intended to replace professional medical care by a qualified or appropriate practitioner. This information is also not capable of making independent diagnosis or relying on their own treatment. Both should be left to a medical practitioner.